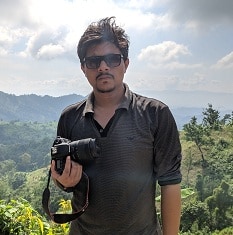 This is me, Muntaseer Rahman. I have suffered from snoring for really a long time. It literally made my life hell. However, with correct methods and tips, I was able to get rid of it completely.
That's why I created this site to help other people to get rid of snoring. Snoring can really be a sucker. It destroys confidence like fire burns wood!
Don't let snoring keep your esteem low anymore. Take steps and follow the tips here.
Hope these tips will help you like they helped me.